Iqbal called… he was asking me to come home. He was saying that his mother wasn't at home… I refused. I told him that I will stay here for four or five days… so he answered that he's coming here. I asked him not to come… and said he should stay there! That's good… if he comes here then we won't be able to talk openly! And a husband shouldn't be so controlling of his wife. You're here and you'll stay here a few days! Where is Usman? This is so bad… I'm his sister and he hasn't come and sat with for a moment! He's in his room! He wouldn't dare sit in his room if he was at home. He had a fight with his wife! There was a function at Rida's house…
But I refused to go.. so he asked Rida to not go as well. They had a big fight over this… he went outside and she's in her room! Mother I'm so happy! He really dealt with his in-laws in a stern way! Now no one would dare talk over him from his in-laws! Sadia.. Sadia! Why are you still sitting here? The guests are about to be here! Hurry up! What happened? What happened? Is all of this appropriate? My… status was already tarnished when I came home.. But after my second marriage.. people are talking even more about me and I can't endure it! After a few days… Tauseef's family will know of this.. God knows what kind of allegations they will put on me! Your relationship with Tauseef has ended! You have also gone through your mourning period! His family can't say anything to you! There is no need to be scared of them! We are with you! They have given you all the pain they could have give you! God said that every human has the right to live their lives on their terms! And you are very lucky..
That life has given you a second chance. It has showed you another path.. Life has give you an empathetic person like Aniq! My dear, I know you'll be happy with him. He has no faults! He is not like Tauseef! I know.. that Aniq is a nice man! But my fate is stained with faults! I don't want… my ill fate… to affect Aniq's life! What's gotten into you? What are you saying? You are not bad. Bad are the people who did not cherish you! They didn't try to understand you. They gave you pain! My dear.. this is a joyous occasion! One shouldn't think like this on such an occasion! Forget all such things! I pray that there aren't anymore tests in your life! I pray that you find happiness! No agree with what God has decided for you! Wipe away your tears…
Get ready! They are about to come. Aniq! My dear hurry up… they must be waiting for us! Hurry up they are waiting for us! I'm here… hasn't she reached here yet? I mean Rida.. Uh… no.. She's not coming! Why not? She must gave gotten busy with something! Something more important than my engagement? You are lying to me! I'm sure her in-laws must have stopped her from coming here! No my dear, it's not like that! I can see that she has been worried. If they can't keep her happy, then they should tell us, we'll bring her back! Aniq… what are you saying? Why are you thinking like this? You know the worth of a widow and a divorcee in this society! All they have is pain… taunts and insults! For God's sake don't say something like that again! Thank God that she has her own home! And it is normal to have little arguments in relationships! She'll come here when it is accessible to her! Look my dear..
Today is a.. joyous occasion for you! Bless you my child! God surely has something good planned for Rida… Everything will get better! Hope the best of God! Safeer is calling me! Hurry up they must be waiting for us. They are waiting for us, come on my dear! Safeer.. Auntie if you want anything then please tell me! No my dear we want nothing! Where is Khalda, let me look for her! Sit down… I'll bring Sadia and mother… Okay! The arrangements are good. Sister… Sister! Hmm! Sister.. Give me something to eat! Is this anytime to come home? Where were you? Uh..
I was with my friend.. I lost track of time. I'm really hungry. Make me a flat bread! I'm not making you a flat bread at this hour! Why did you wake me up? Go and ask your wife… she'll make it for you! Why are bothering me? Let me sleep! Let me sleep! Many congratulations! Bless you! Khalda… many congratulations to you! Khalda, people say that… one should treat one's daughter-in-law, like a daughter. But I promise you that I won't treat her like my daughter…
I'll treat her like my daughter-in-law… because a daughter-in-law status is greater than that of a daughter! She'll not be a guest… She'll be the owner of the house! And I will give all of her rights to you! It will be her home. Our daughter will have her own home! Where were you? Have you seen the time? I was so worried about you… and you left your phone at home! A cell phone should be on you at all times! Sorry, it's my fault! That doesn't mean this is over.. Where are you going? Won't you ask me about dinner? Why? Did you not eat anything out? You know the mood I left in! Okay forget about dinner! Get ready… we are going to your mother's right now! What? It will one in the morning when we reach there! They had an engagement party… they'll still be up! It's the perfect time. Wait a minute! Here you go! Wear this dress! You look very pretty in it! And you don't need any makeup! Go… get ready and we'll leave! Usman…
Don't waste time, we're already very late… hurry up! You haven't eaten anything! I'll have something there… go and get ready! Alright! In all the arrangements I didn't eaten anything! I'm starving… I'll look for something to eat! Brother I'm hungry as well. I'm hungry too! Bring it! Hey… Rida! Greetings! Greetings to you too… thank God you're here… am I dreaming? Greetings auntie! Greetings to you too! Many congratulations! Thank you very much… come in! Many congratulations! Congratulations! Many congratulations.. may God bless you both with happiness! Greetings! Greetings auntie! Rida! Greetings to you too! Many congratulations! Greetings! Greetings! Congratulations on your sister's wedding! Come inside… the food is ready! Come on… Come on my dear! Aniq! My dear hurry up… breakfast is getting cold! I'm coming mother! Come on! You look tired… you must not have slept properly! Thank God! Everything went fine yesterday with your engagement party! Usman and Rida really gave us a surprise! That's good…
You were upset because of her absence! You know.. I want Rida to be included in every joyous occasion of mine! When she comes here our happiness increases tenfold! It makes her very happy seeing you and Sadia together! May God bless you both! Aniq.. Take good care of Sadia.. She has had a rough road! She has seen a-lot of pain! Try my dear..
Try to shield of pain! Always try to make her happy! Don't worry mother, I'll take good care of her! And pray that I progress in my job.. so that I may take care of you and her! My child my prayers are always with you! May God make you an overnight success! Amen! Now have your breakfast properly… it's getting cold! Come on… you're only having your tea! Let me first have my tea… so that I may wake up properly! Usman.. Usman… Careful… what's the rush? You forgot your file! I didn't forget… I left it on purpose! Why? Sometimes I also want my… beautiful wife to bid me farewell at the door! When I go to work early in the morning.. I see her beautiful face! Usman! If your parents see this, then they'll scold us! Nothing will happen… Let them see! We are husband and wife! They'll be upset… don't you know the culture of your own house? Alright listen to me.. Give me a cute smile! Otherwise I won't go. Go! I don't fell like going! Please! Okay! What should I do? Should I take a day off? Tell me when you reach there! Okay! Take care! Oh so your mother has fallen ill? Yes she got sick all of a sudden! Until my daughter was with her…
She never got sick… now look at her! As soon as she went to your brother's she got so sick that they had to take her to the hospital! Yes, it is like that! Uh… Kashfa… I wanted to talk to you about something important! What is it that you can't say in front of mother and father? No… Mother is admitted in the hospital.. so.. You know.. that mother is in the hospital. There are certain expenses and money is needed! Yes! God may save all of us! Money is spent to no end! Yes! I understand that! For now my brother is taking care of the expenses! As he should! We have admitted her in one of the best hospitals in Karachi! It's good you did that! She'll be treated in the best way here! Yes! Uh… I needed some money. Yes money is needed if one wants to get someone treated inside this city! Work hard then! Find a loan from somewhere! There is nothing other you can do besides that! The reality is that y daughter has had to sacrifice a-lot! Now it's time your brothers sacrifice something as well.
It is their duty and also the duty of their wives! Like my daughter has always sacrificed in her… financial constraints.. Just like that… they should do the same! Tell that to your brother…. or let me speak to them. We can't just go on and burden just one man! All of them will have to give their share! Like my daughter… who in her financial constraints… has always done! They have to do the same! Did you have anything to eat? No! I should go…
Mother must be waiting for me at the hospital. What do you mean? Is your brother not with her? Why have they come to Karachi then, to see the sights? He gets upset easily nowadays… is he alright? This must have gone to the beach! Why would they? The sight of the sea gives everyone nausea! Especially people who come from the village! People say that daughter-in-laws should be treated as a daughter! But I promise you that I won't treat her like my daughter.. I'll treat her as my daughter-in-law. Because a the status of a daughter-in-law is much greater than that of a daughter! Sadia.. Yes mother? What are you thinking? Your good times have come! My dear.. Hard times falls on everybody! That doesn't mean that one should blame themselves over everything! Right? Mother..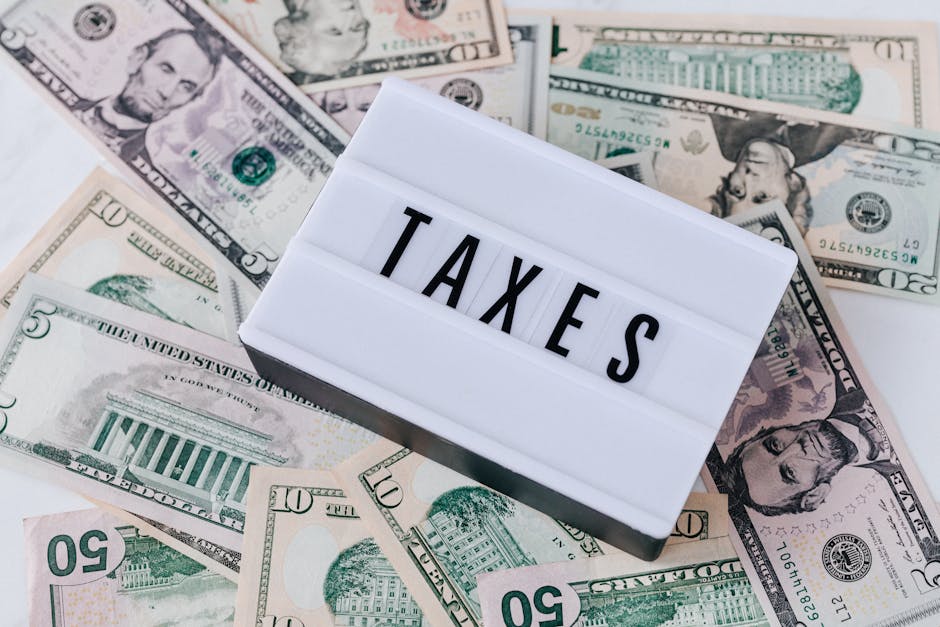 I don't want to reach my destination by stepping on someone's happiness! Aniq's happiness is tied to yours! He asked for your hand, himself! Stop thinking about such things! Then you'll see how beautiful your life becomes! May God keep true your word! I don't know why… but my heart is not content! I keep getting strange thoughts! My dear time heals all wounds! You'll see that everything will get better with time! Give yourself and your bond with Aniq, a little time! Did someone call you from Tauseef's home? That's good. We won't keep any contact with them now. Alright? Now smile! Just a little smile! Is everything alright? Why do you look so happy? No reason.
What are you making? Veggies mixed with meat! Hurry up… you have to go to the hospital as well. Hospital? To whom? To my mother-in-law who else? She's is not well. Why would I go there? What do you mean? Will I go there? Who will take care of Guddu? Huh? You will have to go there! Now hurry up… Iqbal will be here to pick you up in a little bit! No! What does that 'no' mean? It isn't my job to go there… and I won't go there with brother Iqbal at all.
Oh my! 'I won't go there with brother Iqbal at all' Huh? Wow! Like you haven't sat on a bike with a man before? This is your first time right… that's why you won't go! The nerve of you! You will have to go there! Shanzay what's gotten into you.. all of your answers are wrong! Where is your mind at? I have a headache today! Shanzay! Why didn't you give this fee voucher to your father? Where is your mind at? You're getting older! Why are you scolding the poor thing all the time? She is my daughter…. I'll do as I wish! That doesn't mean you can treat her like that! What's your problem? Why are you giving me a headache? Rida needs to go somewhere….
So you need to get up and take care of the housework! Why are you defending Rida? You! Yes.. She works all day… she handles the kitchen.. She gets tired… you need to get up and work inside the kitchen! I'll do that when I feel like it! I don't need someone's orders! You know I'm not well. Yes… you are the only woman on this Earth who has gotten pregnant! You'll be the first woman to deliver a child! You're not that sick! I'm going somewhere… when I come back I should see you inside the kitchen! Shanzay erase this and start over again! What is one plus one? Two! Then right two! Greetings! Usman! I'm telling you, I won't go anywhere with brother Iqbal! Who sending you where with brother Iqbal? Sister Kashfa is sending me to the hospital.
So that I may take care of her mother-in-law! I don't want to go! Why? Why is she sending you? Why isn't she going herself? How do I know? I'm here to take care of everybody's responsibility! Answer me… not throw taunts at me! What moutains of work has my family asked you to do? You always have a bad attitude for them. Tell her that I won't go! It is her mother-in-law, she should care for her, why should I go? Tell me the whole story! What realtion do I have with brother Iqbal… why would I go with him? Everything is a problem in our house! Um… Let it go.. She's right. She has relation with him. Actually I was saying this because.. I wasn't feeling well. I felt dizzy yesterday… I almost fell down the stairs… If I go there then I'll be bound to my bed! No..
If you're that sick then.. Rida will go there. Besides.. The only person who should go to a hospital is someone who can care for the patient! You are sick yourself. Rida.. Get ready. I'll drop you off! Yes if.. you're insisting upon it then.. drop her off there! What is it? I have a headache and I'm really tired.. don't argue with me now! Azhar… mother called.. She is missing me a-lot! It's been a long time since I visited her. I miss her. Then visit her! In your condition she'll take good care of you! There is no one bur Rida in this home who can take care of you! I was thinking the same thing but.. But what? If I go to your parents for permission.. then they'll answer me with a long lecture! I don't have the strength to tolerate them at all! Who asked you to take permission from them? I've said yes, that's all that matters! Besides nowadays..
I've gotten so busy because of office work.. that I don't find any time for you! And it is necessary for me to take care of you in your condition! You should go.. Do you know Azhar.. I stay very worried for this child! I always pray for him all the time! I pray that God may bring him into his world safe and healthy! Much pf our happiness is bonded with him! Don't worry at all! Everything will be alright! Your reports are great! Yes… there is a blood pressure issue… but that will get better as well. Should I start preparing then? You can drop me off on your way to work! Sure… just take care of Shanzay! And be in touch on the phone! Most of all Farheen, don't take any stress at all! Sure! I'll handle everything here! I won't take any stress! Should I prepare then? What things I should take there? Saida you, at this hour? Auntie forgot her medicine at home.
So I brought it over! I was looking for these medicine at home, like a mad man! You should take care of her medicine! If she doesn't take it on time… she get unwell! Don't worry… I'll take care of it! Thank you for bringing these here! Okay.. Should I give these to her? She's sleeping.. I'll give it to her in the morning! Thank you! I should go now.. Greetings mother! Greetings Farheen, how are you? I'm fine.
Why did you call me so late? Is everything alright? I called to let you know that I'm coming to visit you tomorrow! That's good news! Did your mother and father-in-law allow you to come here? Who needs their permission? I only listen to Azhar's orders! I do as he says! No my dear… you shouldn't say that… they are the elders of that house! Take their permission before doing anything! How many times should I explain this to you? Don't lecture me about respecting them all the time! I've started to hate myself! I've grown sick of this life…
I want to do something to rid myself of this house! Farheen don't get angry! Look at your condition… if not for anybody then do it for your soon to be born child! That's the only thing I care about! I worry about him! That's why I want to.. keep Shanzay and my child away from this environment! Look my dear… Azhar is the eldest son of that house! No matter what the nature of his parents is… he loves and respects them a-lot! He can't leave them! Try to compromise with your situation.. God will make everything alright! These people will never change! All they care about is what they might gain! They have no respect for me! Their hateful stare breaks my strength everyday! Get a hold of yourself Farheen my dear! Every battle can be won with inner strength! Find courage within you and God will make everything easier for you! Amen! I'll see you tomorrow! Take care of yourself! Farewell! Sadia… the milk has come to a boil! I..
What is it? Is everything alright? You look worried to me! No mother.. I was going to sleep, then I remembered that I forgot to give you milk! That's why I came here. I was coming to you! My dear I can get it myself! Don't worry. Go… it's late. Go and sleep! Let me pour it out for you! It's alright… go.. Mother.. How are you mother? Uh.. Has she been sleeping like this? She's a good girl! She has been up all night! She took such good care of me! Like I was her mother! Whenever I opened my eyes.. and asked for water… I saw her wide awake! Your in-laws are very lucky! They are lucky to have her! Rida.. Rida my dear.. Auntie… do you need anything? Iqbal is here.. If you want to eat anything then I can ask him to get something for you.
Greetings! Greetings to you too! Uh.. What will you eat? I'll get it for you. Uh.. My sister-in-law will be here in a little while… she'll stay with mother. Uh… Thank you so much! You took such good care of her! No… I'll go home with Usman… I'll just go and call him.. My dear.. Iqbal can drop you off.. No auntie.. I'll only go home with Usman… he'll come to pick me up! Where are the kids? Okay. Who is it? Greetings! Greetings to you too! Has your wife left? What do you mean by that? Does she has no relation with you? Someone who can't even cook dinner for us.. or do anything for us… then what relationship could we have with her? She's nothing to us! As soon as we asked her to do a little work… off she went to her mother! I don't know what to say to your guys! Go away! Go to your room, I don't want to see your face! It is sons like you who embarrass their mothers and sisters in front of the entire world! I..
I don't want to talk about anything with you guys! I.. When is she coming back? She'll be back soon… she was missing her mother that is why she has went to her mother's for a few days! She started missing her mother… as soon as I came here! She felt so sad that she left! She is a very sly woman! God help us! This naive man… believes everything she says!.