Imagine you're a headphone company. You've got a great landing page, manage
to get clients yourself and don't rely on anyone else for exposure. You've also invested quite a bit in creating
a decent distribution network, decent meaning a modest 2-4 day delivery. But unless your headphones have the perfect
bass and treble combination, you'll still have to deal with other brands in the market. Except that your competition uses Amazon fulfillment. Yes, they do pay a-not-so-modest average of
13% per item plus an additional fee, but with one-day shipping, they can lure enough customers
to more than make up the difference. While you struggle and sweat to ensure deliveries
are on time, Amazon can do everything overnight. Having a superior product is great and all
but research shows that 25% of customers won't consider buying if it isn't shipped in 2
days or less. What's worse is that two-thirds are willing
to pay a premium to get it early. Guess who's capitalizing on that? Through the years, Amazon has built one of
the most intricate but efficient supply chains.
It's partnered with several regional and
global logistics companies, made deliveries with drones, paid less tax than sausage stalls
in Austria and bossed the online retail space, making more revenue than the next 9 biggest
retailers combined. Since the inception of prime in 2005, Amazon
has consistently stayed ahead of the game. Unlimited two-day shipping was a luxury unheard
of at the time and just when it seems others have caught up, they've raised the stakes
again.
Amazon's fulfillment network consists of
several types of facilities with different roles in the supply chain. There are Inbound Cross Dock centers which
receive goods from vendors, inbound and outbound sortation centers, return centers, delivery-stations,
airport-hubs, prime now hubs, whole food distribution centers, and a few others. Building more facilities means a rise in inventory
costs but in the long run, this reduces transportation costs. Every so often, a new distribution center
is built when the volume of deliveries in an area is large and profitable enough to
invest in. For Bezos, it's always about playing the long
game. Except for the FirePhone – that was pretty
short-lived At the heart of the storage and distribution
network are Fulfilment Centres.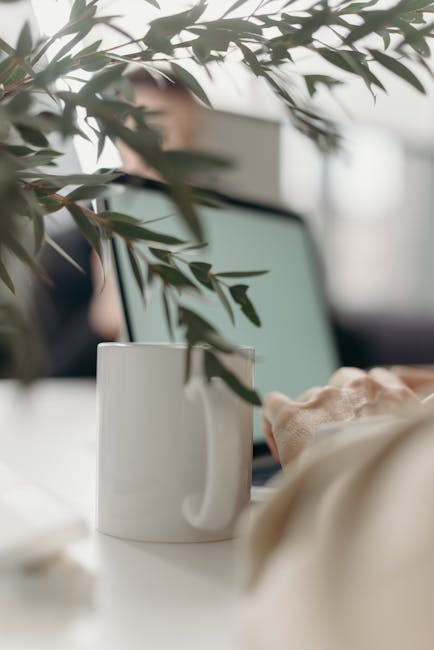 Amazon has more than 250 of these globally. Fulfillment centers are massive facilities,
the largest one is around 93,000 meter square in size. It is here that most of the products are brought
in from vendors, inspected to make sure they meet standards, organized into shelves and
later shipped in the appropriate packaging when an order is placed. When that happens your package along with
others near you is collected by external logistics drivers who deliver them to their respective
airport-hubs. Now Amazon does have its own fleet of planes
and trailer-trucks but they're only responsible for a fraction of the packages. It's air-fleet of 50 is still relatively small
compared to 251 of UPS or the 650 strong of FedEx. More on this later. At last, comes the time to deliver the package
from the nearest warehouse to the customer's doorstep. How hard can that be? Ironically, the last mile, as it's called,
is the costliest part of the entire journey, with estimates suggesting up to 53% of the
total cost per package.
Shipping in bulk is always cheaper and as
the number of items reduce, the cost-per-item increases. Then there's geography. In rural areas, two consecutive delivery stops
could be miles apart. Cities, on the other hand, have less deviation
but more traffic. The last mile issue affects all e-commerce
companies. Just look at Walmart, which, despite having
stores less than 10 miles away from 90% of the US, is still spending billions trying
to figure efficient ways to ship products. It's latest attempt: make employees deliver
packages on their way home. For the last mile, Amazon mostly relies on
3rd-party logistics providers like UPS and FedEx
Outsourcing not only means higher rates but also not being able to control customer-experience
for the last part of the journey. But that's going to change.
Amazon has been increasingly reducing dependency
on other carriers. It's leasing more planes, buying more trucks
and baiting more students into its self-delivery program. A quarter of all shipments are now handled
by itself. So to recap: the vendor ships the inventory
to a warehouse or warehouses. From there the inventory is distributed among
other branches as needed. A combination of their own freight system
and others is used to get the packages to the closest shipping hub and from there to
the customer's house. But amazon isn't slowing down. It's 6 year old plan to start flying shipments
in drones is almost ready. Drone delivery if perfected could drastically
change the last mile economics, especially in those areas discussed previously. And let's not forget the environmental benefits
compared to traditional modes of transport. As of 2019, fulfillment centers have over
100,000 robots working 24/7, with more being added every year. With advancing development in automation,
the next 10 years could be very different for supply chains. Soon, one-day shipping will no longer be a
privilege, but a standard, which all businesses will strive to maintain.