. . . and Kapil Sharmaji follows him If I click here, you will see Kapil Sharma verified Blue Tick So, Kapil Sharmaji also follows his page If you tell us your ways of monetization How much revenue do you generate monthly through this? Namaste friends! I welcome you all in one more fantastic video Today we have with us a such a special guest who runs Instagram pages. Few days back I had created a video on how to earn money with instagram at that time many viewers asked me to feature such a guest who earn money from Instagram. So friends today we have with us Samkit Jain who belongs to a small village from Madhya Pradesh He is 18 years old and he creates content on Instagram without showing his face and generates handsome revenue from there. In this video, we will discuss and learn his strategy about his content creation. We will learn from where he gets those content ideas and makes his page viral.
Samkit ji, I welcome you on my channel! – Thank you sir for inviting me on your channel! Samkit ji I request you to introduce yourself to my audience. – Sir my name is Samkit Jain & I belong to a small village in Madhya Pradesh. Right now I am based at Indore for my studies. And I post my content through Instagram. We will have a look at your Instagram page ⇒ Skills Mentor. For information of my audience, his instagram page ID is skills_mentor and you will be surprised to know the names of followers like Pritam Nagrale ji, myself Satish K videos and Kapil Sharma ji.
If I click over here you will see Kapil Sharma profile with verified Blue Tick. So Samkit Ji, before moving ahead I would like to ask you that Kapil Sharma Ji and Pritam Nagrale sir followed your page. How did you feel when Satish K Videos followed your page? – Sir I felt very good that you followed my page since you are inspiration of many people. Samkit Ji I would like to know about your page. How you started your page? And How do you prepare the content you post on your page. – Sir actually I started this page by getting inspired by my other page which I had started when I was in 12th class. I used to post content on the same in terms of short notes I used to learn. used to post my notes on the page so that I should not forget the same That time people were not knowing much about Warren Buffett & Jeff Bezos but I used to post information regarding them regularly. because of which my page had got good reach & gained good no. followers but for some reason I had to sell that page and then I started this page, skills_mentor.
How many followers were there on that page? and at what price did you sell the same? – I sold that page at a very low cost. That time there were <u> more than 35K followers </u> on that page and 35K is being considered as a good number for a business page and I sold it to a creator since he required the same to promote his posts. I sold that page to him & bought a new phone and started the journey of Skills Mentor. At what price you sold it? if you wish to tell. – I had sold it at 13K. You sold it at 13000 on which there were 35000 followers? -Yes. That means you sold it at a very low price right? – Yes. I sold it at very less price because of knowledge. Samkit ji how many pages do you have including Skills Mentor page? – Currently, I am running 4 pages & every page is catering to a different niche. I am working on it and sharing knowledge on the same. The page Skills Mentor which I have seen you post content on the same like Finance related, Money related, skills & mindset related content.
From where did you get ideas to post such content on your Instagram page? Because it's a totally different niche and & it's surprising that at this young age you know about the same. – Sir since my childhood I had a dream to become a businessman so I used to do research about the most successful businessmen like Mukesh Ambani, Ratan Tata. But when I came to know about personalities from western world like Jeff Bezos, the founder & CEO of Amazon my thinking span increased to a great extent and when I started studying about Warren Buffett my interest increased to a great extent in studying all these personalities.
When Warren Buffet says something it touches on a very different level. So I stared posting the related content in Hindi. And I started getting content ideas accordingly. Correct. I forgot to tell you people that he stared his pages in Hindi. You must have come across such content in English language and there was a gap or space for Hindi, which he filled Which tools do you use to prepare such posts? – I started with Canva. which is a very easy platform for editing to start with. Simutaneously, I started learning Pixellab and I successfully learnt editing with Pixellab. And now I have also started learning Photoshop on my laptop. I will hire people who are expert in the field of editing. So, I'm not focussing much on it. I make editing with Pixellab on mobile. Are you managing all your pages alone or are there some more people with you? – Yes, there are few people with me who have come to me for learning I ask them to edit with me, learn with me.
Many people send me their content and I show them their mistakes in it And If I feel it is good then I try it and post it.Ratio is 1:10. Currently there are two persons working with me. In new pages there will be more number of people working with me. Great !! How much time it took for Skill Mentor page to gain more than 2lac followers and how the journey had started? – Actually, it started the moment I sold my old page. I was thinking about how to achieve growth on Instagram I had determination and I started ⇒ Skills Mentor.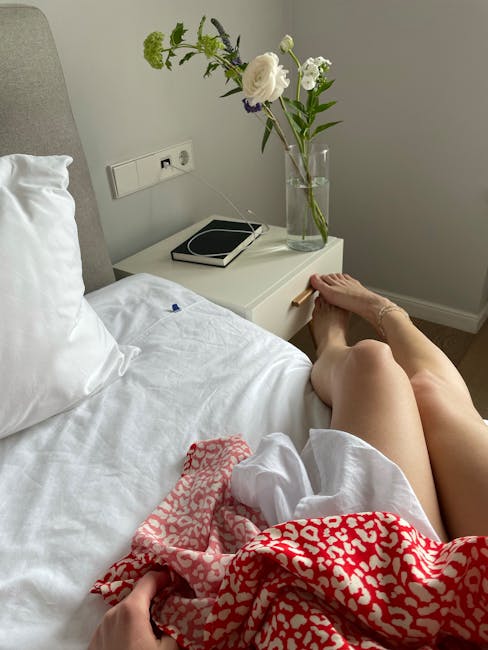 Rather than running after followers, I started posting quality content on it. Nearly upto 50 -60 posts there were not much followers But I continued with my perseverance then my post started trending even in Hashtag. We used to post quality content & eventually started gaining followers. And then we did not look back. Great! I heard that you started your journey with mobile phone then when did you move on to laptop? After how many followers? I bought laptop after completing my 2 lakhs followers. I was thinking to buy laptop since long even before January but couldn't buy it due to COVID situation and there is no facility at our village to purchase a laptop. I bought it just before two – three months. Ok. That means you purchased your laptop recently and that too with your Instagram money right? Superb! Superb !! First of all Congratulations to you for your new laptop! I wish you all the very best & wish you achieve new heights of progress.
One more thing I wanted to know that many people ask me about earning money using mobile Since mobile & internet is available with nearly everybody but not laptop. Even you were also not having a laptop when you started your journey. So what will be your suggestion or messege whether Instagram page is a better option for them to earn money with mobile? – Yes sir, Instagram is a promising option to earn money. And not only Instagram page but you can do your own personal branding and you can achieve good growth. Yes, like you, without showing face and by showing face also they can achieve success. – And you can achieve more success than this. And if you have some skills then even by teaching the same, you can earn a good amount of money. Nowadays, people have started working on smaller niches like Previously people used to teach every apps' graphic designing but today people are teaching only Canva.com graphic designing and making good amount of money & achieving good growth. How much time it took to reach up to 2lacs followers? – Now April is going on.
I had started that page in July. Last year July? – Yes sir. – It took nearly nine months for me to achieve 2lac followers. That means you did right utilization of lockdown right? – Yes, I made right utilization of lockdown. And friends now again there is lockdown so do not go out of your home unnecessarily because our health is more important. And even being at home also you can try such things which you were thinking to try like YouTube, Instagram or Blogging, the time has come to try the same. The example is there in front of you. He started it in July last year and today he has such a great page. Ok. Now we will come to the main topic. Main Question: How do you monetize your page? How do you monetize on Instagram? There are so many ways in the market. How do you go about for the same? – I monetize my page through three ways.
First is Paid Promotion of smaller apps We do charge such small companies for promotion of their apps. Secondly, we do premium content writing in terms of Ebook & sell the same. And whosoever wants to learn about our posts purchases that Ebook. And we also do affiliate marketing. We review the various books and post affiliate links of the same in Bio. Whosoever buys the same, we get commission. Ok. You also have your own Ebook. What have you taught in that Ebook? The said Ebook is based on which topic? I have taught two ways of earning. In one I have taught Online Earning. Ways of earnings using smartphone. In second one I have taught regarding Instagram. How Instagram page grows and ultimately helps you to earn money. Ok. What are the prices of this courseware? – According to price I offer discount. But price usually range between Rs.100 to 200. Ok. Great !! Up till now how many Ebooks did you sell? Or just tell us how much monthly revenue you earn with these sources? – I generate Monthly revenue between INR 40K to 50K.
So friends, press the LIKE Buton for Samkit ji's these achievements. We will ask Samkit ji that if anyone starts Instagram page then which important five things he or she should keep in mind? – First and foremost will be content and then its editing then post atleast two posts daily then when you reach 10K subscribers then you can think of monetization. Use appropriate Hashtags. Use smaller weightage Hashtags first Since there is a good possibility to rank the post on the same. And for monetization it's not necessary to have our own product we can even sell third party products, or do affiliate marketing for the same. – If you buy any course and if you like the same then you can promote the same and generate the income, if you don't have capability to prepare the same. Many people find Memes & other things easiest to grow on Instagram many people even repost other poeple's memes or videos which go viral. But these types of pages get good & early responce and ultimately help in increasing followers.
So how we can monetize such pages? – Whenever you make meme page you have to first work on page's identity. Start doing Branding of your Meme page. Your every post should have your name & logo. There are companies which are utilizing Memes for marketing, So there is great scope for meme pages in future so if you haven't yet started your Meme page then start it now. There are so many examples in front of us. RVCJ page on Instagram has turned into a company so you can certainly do a good career in meme pages on instagram. Great! Great !! Thank you so much Samkit ji! It was very nice to speak to you. We learnt so many new things from you. And I hope that audience also must have liked it. Friends, if you have liked this video then please PRESS the LIKE Buton. & SHARE. And first time channel visitors please SUBSCRIBE the channel. Because I bring here immense online related content and introduce inspiring personalities. Friends, Samkit ji's pages' details are given in the description below you can check out the same.
So Samkit ji thank you so much for giving us your valuable time! So friends that's all for today. We will meet you in one such fantastic video again. till then "Jahan Bhi Raho Machate Raho".