– Hey, Angie Nelson here
from theworkathomewife.com. Today we are going to be talking about some great ways that you can
put your Bachelor's degree to good use in finding a work-at-home job. A lot of you have let me know that you have a Bachelor's
degree, but maybe it's not in the field that you'd
like to work in now. And that is completely okay. Today we're going to be talking about some great opportunities
that are available to you in some different industries in which you can still put
that degree to good use. And make sure you stay
'til the end of the video to find out how you can learn more about these great
opportunities and some others.
Now, the first opportunity
we are talking about today is teaching English online,
or English tutoring. This is a really popular
industry right now. And in this position,
what you are doing is tutoring students around the globe in order to help them improve
their conversational English. There are a lot of companies
that are hiring for this and you don't need a teaching certificate or a teaching degree, in most cases. In most cases, all the
company is asking for is a Bachelor's degree in any language. Some of them will even accept applicants that have a latter year college education. So maybe you're in your
last year of college and you're looking for some opportunities to pick up some extra cash. This one may be a good
one for you as well. Now, in order to teach English online you are going to need a computer
with high-speed internet. You do usually need a
webcam, as these are sessions that are conducted over a web chat. And you are going to need a
headset with a microphone.
But in most cases, all
of the teaching materials are supplied for you,
so all you need to do is bring a great personality
and some enthusiasm in order to help your students
improve their English skills. Now, a few companies that you'll
want to keep an eye open here eye open for positions here is Qkids. They allow you to teach Chinese students between the ages of five and 12. This one, you do need to
submit a video introduction, which is the case for many of these.
But most of them, what
they're really looking for is, like I said, a great
personality, enthusiasm, you can usually read a book or do some other kind of teaching
activity within your video that really just shows
off your personality. Two others here are VIPKID and SayABC. And a company that you're
probably familiar with right here in the US is Rosetta Stone.
They often are hiring English
online language tutors as well and they do prefer you to
have teaching experience, though, usually three to five years, and some of the positions
that I just mentioned, those companies aren't so
worried about teaching experience and will usually overlook
that in lieu of, say, any kind of tutoring or
mentoring that you may have done. Now, another great industry
that has been really popular in the last few years
is virtual assisting. Now, virtual assistants, they can do tasks for all sorts of businesses these days. They range from, you know, general admin like setting appointments
or keeping a calendar to really more focused skills
like things like payroll or marketing, social
media, things like that that do require more of an expertise.
Now, as a virtual
assistant, you can choose to go out on your own as a freelancer. Get your own clients, you put
together your service packages and offer only the skills that
you would like to focus on. You can also choose to
work for a multi-VA firm. These are companies that hire a large number of virtual assistants to do work with all of their clients. These companies, a couple
of them that are looking for those with a Bachelor's degree are BELAY. That one does offer some full-time hours. Another one is Red Butler. And they work primarily
in the travel industry. And they do hire executive
assistants, also, from time to time. Now, a really popular
job within my community is test scoring. Now, in this position, what
you are doing are scoring tests and essays that students have
sent in for their assignments.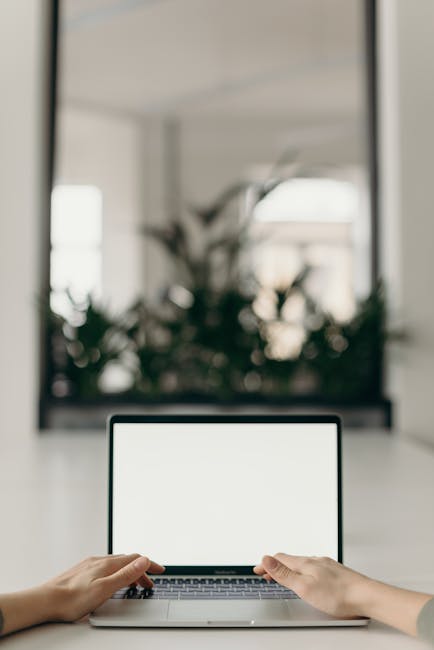 These are sometimes called test scorers, other times they're called
readers or evaluators. These ones are going to ask you to have a Bachelor's degree or a college degree, though it can be in any subject, usually. Now, you obviously will
need to pass a scoring test with the companies in
order to get accepted. A couple of them that we
know hire at-home agents are Measurement Incorporated.
That's one that is, gets
really great reviews among my community members. They call their scorers
readers and evaluators. This one, on their website,
usually it does have a location mentioned in the job description, but if you read down through it, it will say, remote work is available if you aren't within a
certain area of that location. So go ahead and apply for that one, even if you aren't at the location that the mention in that job description. Now, Pearson and ETS are two others that frequently hire at-home test scorers. One thing you need to keep in mind with all of these companies is that these are going to be
really seasonal work. They are going to be temporary. There's usually two scoring periods throughout the year that they hire for. And once that work is done, you'll have to wait for the next project in order to get new assignments. So this is one that you,
it's a great gig to get into but it is one that you
can't rely on solely for year-round income.
You'll want to make sure that you do have a backup plan in place. Now, if you do have a Bachelor's degree in a subject like math or science, there are some other
online tutoring positions that are available outside of that English as a second language. Revolution Prep and also
Kaplan do hire at-home workers. You'll need to have that Bachelor's degree in a certain subject that's needed.
And often you will have to go through, go through some training, pass some tests, and you'll be teaching students in order to take certain
standardized tests. Now, another really hot industry right now in the work-at-home world is
accounting and bookkeeping. Now, for bookkeeping you don't need, you don't really need any type
of formal education at all. There are some courses out there that will teach you the bookkeeping basics that you can go out there and
start finding your own clients and working on your own terms. But if you are going
to get into accounting, you are going to need that degree. There are several companies
that hire at-home accountants. Some of them are only
looking for part-time work, some hire seasonally,
others are looking for someone to be around full time. Now, I'll leave you a link to a list of these accounting
jobs in the description below.
There's a lot of variety here. Some of them do focus on, you know, certain types of accounting, like maybe preparing tax returns, while others of them are,
you know, more general and dealing with a lot of
different kinds of clients and performing the bookwork for, you know, any number of their needs. So you'll want to take a look
at what's available out there and make sure that it matches the training and certificates that you have. Now, even if you aren't interested in any of the above fields, or even in a job in the
field of your study, a lot of my followers have told me that they feel like their
degree still makes them a stronger and more appealing candidate for a work-at-home job.
So make sure you're
including it on your resume and your applications. If you do have that degree, it's something that you should be proud of and try to make sure you're leveraging it at every opportunity. Now, as I said, make sure you
check the description below for some backup resources
and some additional leads. And if you liked today's video, please give it a like and a share and make sure that you are
subscribed to my channel so you'll get notification
of the next video. Until then, I wish you best of luck in your work-at-home job search..