Okay, so hello guys! I'm Jhazel de Vera and
welcome back to my channel. So if you're new to this channel, click on the
subscribe button and the notification bell so that you get to watch all types
of home-based jobs videos and anything from which you can earn online. So for today's video, I'm going to share to you how
to make money online by drawing. So we'll be focusing more on digital arts because XP-Pen reached out to us to feature
their drawing tablet that they sent us, which is XP-Pen Deco 01 V2. But wait there's more! Because they'll be sponsoring a giveaway. We'll be choosing two viewers on this video who
will each win XP-Pen Devo 01 V2 drawing tablet! So make sure you stay with me
until the end of this video because we are going to unbox this
device and learn make money out of it. So that's it for the unboxing of this device. All I can say is that its quality is nice, it's not like a cheap drawing tablet.
What I like about it as well is that you
can connect it to your mobile phone. It's not a problem if you don't
have a computer or laptop. By using your mobile phone,
you can totally do digital art. Actually, this device's usage is
not only about digital art, it can also help with online school. Because using this drawing tab, it's easy to annotate if you're a teacher, and also if you're solving math problems, plus, isn't it hard to type math
equations on Microsoft Word? So on the drawing tab is easier to write it better. If you're using your mouse it'll still be a little hard because your handling of the mouse is different
compared to the drawing tab pen, right? It's almost the same if you are
drawing or writing on a paper.
Also if it's your first time using a drawing tab, just get used to it, you'll first
need to get the hang of it. Focusing on digital art, digital art is something good to explore because here the limit is your imagination, because every art material that you
need is provided in the program. Unlike with the traditional arts, where you
need to buy canvases, brushes, paint, unlike with digital art, where everything
is there, the brushes, the paint, that's why I said the limit is your imagination.
Like, what you can do is your limit. The software I recommend, if you're
using a computer or laptop, is Adobe Photoshop. If you're using a mobile phone, the mobile app I suggest you is Autodesk. Because you can do the same, what you can do on Photoshop,
you can also do it on Autodesk. These are some of the digital artworks
made by one of our subscribers. Creative Vector Art. I hope you check out his social media accounts because it's one of the mechanics for
our ₱100 worth of GCash giveaway. This is aside from our XP-Pen giveaway. All of the mechanics are in
the description box below, including the mechanics of our XP-Pen giveaway. So this time I'm going to share to you six ways
on how we can make money by drawing. #1 is for you to sell your artworks. Or you can also sell them as prints. Sometimes you see different printed designs
on T-shirts, on mugs, something like that. So you can sell your works
at different printing companies.
If you're looking for a
website, you can go on Etsy. You can upload your artworks
on Etsy through digital art. There, price it nicely depending
on how beautiful is it, of course. It depends on how beautiful you made it, right? So that's one way. The second way is to sell products. This is kind of related to our point #1 But here on the products, you'll be
the one providing the merchandise. Like, for example, you'll draw– I've got a nice idea, you can do calligraphies of Bible verses. So you won't only be selling that artwork, put that on a T-Shirt. Now, you'll be selling that T-Shirt. It's now become merchandise, right? Aside from your art, you've also sold a T-Shirt. There, actually not only T-Shirts, but you can also
sell mugs, included your artwork printed there. Different kinds of things. You can also sell posters, stuff like that. That all includes the "sell products", okay? Next, #3 for you to earn money using
your drawing is to be a freelancer.
All you have to do is to apply to portals where you can
showcase the service of the digital arts you've created. For example, on Fiverr, you can
offer to do realistic artworks. Like the pictures, you can make them digital. You can also create logos, there. So logo making. It's very broad, it's very broad, actually,
I don't know what you can offer. It depends on the company that hired you. What's important, if you're a
freelancer is that you need a portfolio. Like samples of what you've done so that they
know what kind of drawing you can do. The next opportunity that we can earn from drawing, is to have your social media accounts. This also includes influencers,
YouTube, Facebook, Instagram. The nice thing about being a YouTuber, is that you're showing, it's timed-lapse, right? Actually, there are a lot of people doing this. But if you're drawing, there's for sure a
difference in how you execute your drawing. That's the trend, timelapse, tutorials, right? It's really good to showcase this talent. So that you can give inspirations to viewers.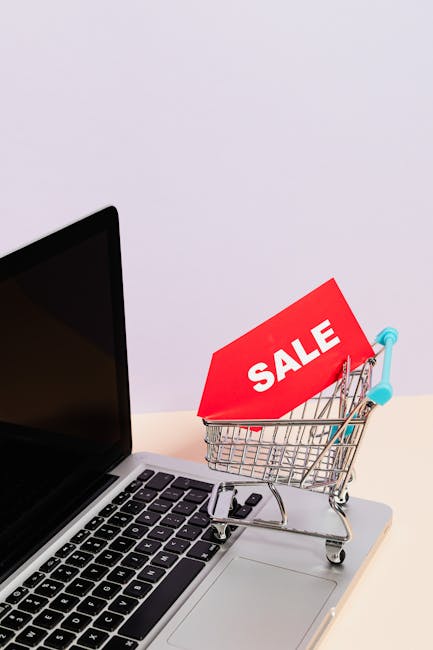 So I don't know if you're familiar with it, but
you are for sure because it's really popular, You know Guhit Jess? He's really good at drawing. Though it's not digital art, that's what
surprised me because it's not digital art. He's just using a pen and paper. He's really good. With those kinds of content, you
can actually do that, those things, so that you can earn by drawing. You can apply it either way, to
the traditional and digital art. Our next point, which is point #5 is connected to our point #4, which is
being a social media influencer. So our point #5 is being an affiliate. Affiliate marketing. Because if you're a social media influencer
and you have a lot of followers, for sure there'll be someone sponsoring
you related to your content. Now, if you're content is art-related, for sure the ones sponsoring you will be
drawing materials, XP-Pen, who knows, right?! You'll use that during the video you're filming. Doing that way, you're not
only receiving free products, you'll also sometimes receive compensation
by promoting their product.
But wait, there's more, it's not only that. Aside from free product,
aside from compensations, you'll also get a passive income
through commissions from them. They'll give an affiliate link, so put that in the description box. Now, if there's someone who wants to buy
through your link, you'll receive a commission. So that's how nice is the affiliate marketing. So our point #4 social media is connected
to our point #5, which is affiliate marketing. The last thing you can do, for you to earn online by drawing is livestreaming. actually, our #4, #5, and #6 are all connected. Social media influencer, affiliate
marketing, and livestreaming. Because you won't be able to do livestreaming,
if you don't have a social media platform, right? For livestreaming, our compensation
here is for you to get donations. If you're doing livestreams on YouTube, you'll
receive super chats, something like that. If you're doing it on Facebook live, you'll receive stars. Aside from those things, you'll also receive through monetization on social
media, I didn't mention it a while ago but that's understood.
Okay? Especially if you're really good at drawing,
actually, even if you're not good but entertaining you can capture your viewers' attention. There'll be someone who will donate to you. Just give the person who donates to you a super chat
or stars an amazing shoutout during livestream. So there, those are the six ways for
you to earn money online by drawing. So I hope you learned a lot in this video,
you realized that this can actually happen, right? For my question for our giveaway
for the two XP-Pen tablets, comment down below why do you need an XP-Pen? What will you use it for? So just try to convince me
because we won't use a picker here. I'll be the one choosing who
will be able to touch my heart.
Yes! That's what we'll do. Because I really want the two
XP-Pen tablets to go to worth it users. So just try to convince me on
the comment section below. And do not forget to consider
the Google form as well, so that all of the information is all
there for XP-Pen to send you the prizes. Let me clear that your prizes will come from XP-Pen, but I'm the one choosing the winners. We'll declare the winners also
on our YouTube channels.
I'll say it on our upcoming YouTube videos, okay? So maybe next week, or maybe next, next week. So just wait for it, stay tuned! That's all guys and thank you
so much for watching this video! If you've enjoyed it, give this video
a like and subscribe to my channel. Click on the notification bell to
get notified of my uploads. And don't forget to subscribe to my second
channel Jhazel de Vera VLOGS, okay? So have a nice day, God bless and goodbye!.