>> RISHABH: Show me the percentage return Wow, it is 11.5%, Amazing >> MANDEEP: Tell me honestly
Do you need such an investment Which is not linked with stock
market but gives good returns Probably That's why people like PPF
Although the return is 8% in that But your investment is not linked with the stock market And you can sleep peacefully Let's know about an investment scheme
which is not linked with the stock market And returns are 11%-12%
3-4% more than PPF You don't need to wait
for 15 years like PPF As this is a short term investment You can earn profit in 1-3 months easily We are talking about Invoice Discounting I personally like it
But I am not an expert in this So, I invited an expert
HIMANSHU MALHOTRA He is an IIT Bombay Graduate
A strategy consultant by profession He was also there in
our debt fund series recently Where he taught us that how
to pick the best debt funds >> HIMANSHU: This is an
interesting concept for me because In our group where we research
about innovative investment ideas Or we discuss finance, investment, etc
But I was surprised that No one was aware of the invoice
discounting in our group of 7-8 people So, I thought this is worth
sharing this concept with you Like how to invest, returns,
involved risk etc >> MANDEEP: I am, as you know
Money Minded Mandeep [Intro Music] >> MANDEEP: As you know Small Businesses are the backbone of the economy Small businesses are the backbone
of the American economy Small businesses are the backbone
of this nation's economy Small businesses are the
backbone of our economy Small businesses are the
backbone of the economy >> MANDEEP: There are thousands
of small businesses in India They all need cash to run their operations It is very difficult to manage cash flow
for them.
Let's learn with an example A small vendor, GUPTA BOTTLES
manufactures the bottles Coca-Cola approaches GUPTA and
says- We need 1 lakh bottles from you So that we can sell it to customers
after filling with cold drink GUPTA BOTTLES is happy as a very big
client has approached him with a big order But here is a problem. Coca-Cola
says – we are a big brand And we are giving a big order
So, we want Bottles today But we will pay you after 90 days
Give us a credit period of 90 days If Gupta Bottles refuses
to accept the condition Then Coca-Cola will give their
order to neighbor Sharma Bottles Gupta Bottles has to accept
the conditions to get this deal And has to wait for 90 days for the money But Gupta Bottles need money for
employees salary, paying the electricity bill To buy raw material to
manufacturing new bottles But they will receive the payment after 90 days Gupta Bottles can take a loan from a bank >> HIMANSHU: Banks have
certain criteria to give loans But these small companies
can't fulfill that criteria So, they can't take a loan from banks And in many cases, they also
can't take it from NBFC >> MANDEEP: Another option is to
take a loan from an individual like me They will show me their 10 lakh invoice from Coca-Cola Its payment will come after 90 days
But they need money today They demand money from me and they
are ready to give the invoice to me So, I will receive the payment of
Coca-Cola when they will send I will ask them – How can I
wait for 90 days if you can't Gupta will say me – "Buy my 10 lakh
invoice for only 9 lakh rupees" I can't bear a 1 lakh loss
but I need money today You will get 10 lakh if
you can wait for 90 days Thus you will earn a profit of 1 lakh So, Mandeep took advantage
of Gupta's compulsion And this is known as Invoice Discounting >> HIMANSHU: Why we call it Invoice Discounting? Because Gupta Bottles sold
their invoice to me at a discount They raised capital using invoice
That's the reason behind its name This is one of the ways MSMEs
in India use to raise the money >> MANDEEP: A lot of investors
are ready to help vendors like Gupta Ji Who can give money today for an invoice And investors will get
money as invoice payment There are a lot of vendors who
need money today for the invoice And a lot of investors are ready
to give money them today But how will these both parties search
each other? There are a lot of portals TradeCred is one of them which
is also used by HIMANSHU Vendors like Gupta Ji can
sell their invoice there And investors like you and
me can buy invoice there >> HIMANSHU: If the Gupta Bottles Invoice of
Coca-Cola is worth 100 rupees These platforms will raise that invoices
on 20% discount (In 80 Rupees) So, we are giving 80 Rupees to Tradecred And TradeCred is paying the same to Gupta Bottles When finally Coca-Cola will pay Rs 100 Then rest 20 Profit will be shared
between TradeCred and Investors Typically, they give 11.5%-12% to investors And keep rest 7-8% themselves >> MANDEEP: But there are always
some risk involved in investments So, you should know about its risks The biggest risk in this
investment is Credit Risk Example no 1 –
Brand Matters When Gupt Ji sold 1 lakh bottles to
Coca-Cola and I bought Gupta Ji's Invoice I bought it with the intention that I will get
payment after 90 days from Coca-Cola As Coca-Cola is a good brand That's why I am comfortable in buying this invoice Because I know I will receive payments
from Coca-Cola after 90 days But If Gupta Ji has sold those bottles
to an unknown company then? >> HIMANSHU: As that company is new in the market
We don't have much knowledge About their brand, credit history, authenticity, etc That's why we are safer in
Coca-Cola case rather than this one In the case of Big companies like
Britannia, HUL, Coca-Cola, PNG You can definitely invest
because default risk is very low For confirmation, you can check all
details on TradeCred about the company Like Coca-Cola is a big company
and they put big orders But Gupta Bottles is a bottle supplier They get raw material, packaging material
etc from some other companies So, if all these are selling their invoice
Then you can a view about Coca-Cola Like the total invoices and
the average delay in invoices etc Generally, big companies have
average delay of 0 or a few days This reduces your risk
And ensures safety >> MANDEEP: Example no 2
Insolvency >> HIMANSHU: Many people are
working from home due to lockdown Suppose you need a table, chair, lamps, etc for it And many places an order on FURLENCO
For the requirement of table Suppose FURLENCO gets an order of
10,000 tables.
It is a service company. So, FURLENCO said its vendors to prepare 10,000 tables As FURLENCO has no money at this time
As If we buy the table of 2000 then we will only give Rs 200 per month FURLENCO will say its vendor to pay money after 5 months So, the vendor who took the order
of 10,000 tables from FURLENCO Will come on these platforms to sell his Invoice Investors like us will see that Invoice
that this vendor needs some money So, we have to see that from which
company will he get money There was Coca-Cola in the first case
Now it is FURLENCO Which is a reputed company. But it is
still smaller as compare to Cola-Cola We have to see that what if FURLENCO
is unable to earn money What is FURLENCO is not successful
in its business model So, maybe FURLENCO will
not able to pay the amount So, this is a risk when the company
is unable to pay you the money >> MANDEEP: Example no 3
Dishonorable Invoice >> HIMANSHU: Sometimes, it may happen
that the company who is selling its invoice Knows that this invoice
will not be cleared Still, that company is raising
Rs 80 from you for Rs 100 >> MANDEEP: Example no 4
Disputed Invoice >> HIMANSHU: You paid 80 Rupees
for the invoice of 100 Rupees After 15 days, Coca-Cola gets
into a dispute with Gupta Bottles That the quality of your bottles
is not up to the mark We can't pay you Rs 100
We will pay less or will not pay This type of disputes may
happen in the invoices You may lose your amount
in this type of cases You can see the company's methodology
to bringing the invoice on the portal Like I deal with OroWealth
Let's know about their methodology When Gupta Bottles wants to
bring his invoice on this portal It doesn't put that invoice directly on the portal First, it will confirm with Coca-Cola
that is this invoice legitimate Will you pay this amount?
Have you any dispute? Only when this invoice is approved
by Coca-Cola, it is put on the portal This reduces the dispute risk >> MANDEEP: So, these are some
risks in invoice discounting Still, HIMANSHU likes this
I asked why you like it? Then I came to know that
there is another intermediary On the TredCred which name is Orowealth Orowealth will personally verify all
the invoice before going ahead >> HIMANSHU: What assurance
I get from Orowealth? I get Instant Liquidity
What does it mean? Gupta Bottles sold the invoice to me for 80 Rupees.
I will get 100 Rupees from Coca-Cola after 3 months. Orowealth promises me that up
to 5 lakh on my investment They will offer me some instant
liquidity with some charge I invested 80 today, I will
get 100 after 3 months But If I want my money after 1 month
I hadn't received from Coca-Cola So, Orowealth will give money
after deducting the 1-1.5% Commission I get assured that even if there is a risk
If Coca-Cola doesn't pay me But Because Orowealth is offering
me Instant Liquidity up to 5 lakh My investment up to
5 lakh rupees is secure Irrespective that company is paying me or not So, this reduces my risk The second mechanism is,
Suppose I invested in ABC Drink But ABC Drink refused to pay in which I invested So, I alone don't have
to bear that loss Orowealth will check its all losses
As they are also earning 8% Orowealth will check all defaulted
invoices or delayed invoices I alone don't need to face loss unless
their total losses are not more than 8% It is also known as NPA
Non-Performing Assets In the last 8-10 years, NPA is
near 1-2%, It has never gone 8% So, it is an unlikely scenario that it will hit till
then the investment is less than 5 lakh >> MANDEEP: If you are listening
about Invoice Discounting first time Then you should research
more about it before investing If you are considering, then let
I explain it on the TradeCred portal If you create an account on TradeCred
using the link given in the description Then you will get a little more return than
market and LLA will also get a little support After approving your account on
TradeCred, Go to its portal And enter your PAN number and
OTP on the investor login option On the current deals, you will
see a lot of invoices to buy You should note all the details
involved with every Invoice For Example, Orowealth is written
on the top right corner of Invoice there is also a tag of ZERO COST INSTANT LIQUIDITY that means Orowealth takes guaranty of this invoice You can easily invest up to 5 lakh in this
invoice irrespective of which company will pay If you want to know that which
company will pay the invoice amount You can read the deal report In the about customer, there is
written Zetwork manufacturing businesses Means Zetwork will pay for this invoice
which is formed by IIT Madras alumni This company's history with
TredCred portal is given here This company has paid a total of 714 invoice
payments.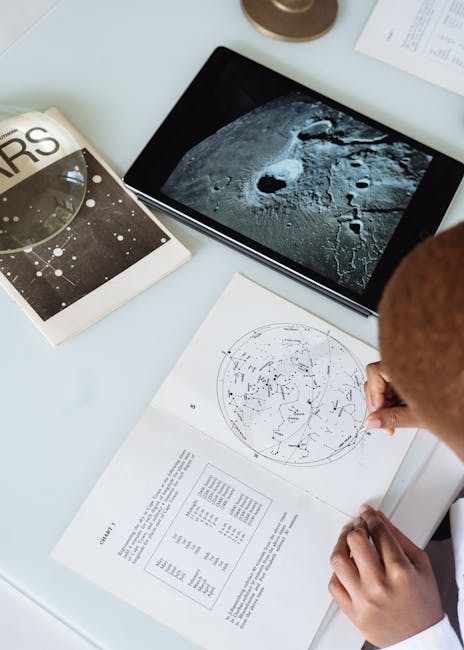 90% of invoices were on the time This means there was a delay in 10% of invoices You can see the company's financial
summary and vendor name You can see net IRR in the top
left corner of every invoice This means you will get an 11% annual
return if you buy this invoice In the deal summary, the due date
of the invoice is given here If I buy this invoice today on 13 October
I will get its money on 20 December Total investment amount and
maturity amount is also given here There are a lot of deals on Tradecred
on which top right corner The logo of the company is given
which will pay you for this invoice For example, it is Flipkart which is a reputed
company which indicates a low-risk investment. You can see Coca-Cola here. I can
ignore the companies which I don't know I can take Orowealth guaranteed invoice
or the invoices of reputed companies You have to add money in
your wallet on this portal Then you can buy any invoice you want First, let's know about benefits The first advantage is that this
is a short-term investment.
You don't need to wait for years
Return is also good The second benefit is you can manage your risk yourselves You can check company details. You also
have the Orowealth guaranty option You can take risk accordingly >> HIMANSHU: 4th benefit is
portfolio diversification. We should not put all our eggs in one basket That's why we diversify in gold,
stocks, mutual funds, etc Invoice discounting also give you
chance to diversify your investment And this is not related to the stock
market. You can get an 11-12% return MSMEs always need money and
they will keep raising money like this You have to choose the company
wisely according to your risk capacity >> MANDEEP: Let's know
about its disadvantage You can't start with Rs 500 in
this option like mutual funds Every deal has a minimum amount. Invoices worth crores rupees are also
available but you can start with a minimum 50K I hope you learned something new Don't invest in excitement. I am
putting the link in the description Learn about it, explore it more Then if you find it insightful then
invest in a minimum risk investment I am MANDEEP.
I will see you
in the next video. By ….